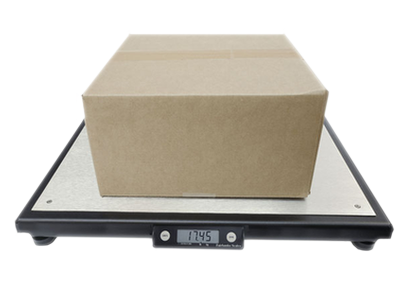 A dependable and accurate bench scale designed for package weighing or general industrial use. The Ultegra MAX boasts a 250 pound capacity and 21" x21" weighing platform. The Ultegra Max design allows for easy static weighments. It is powered through the USB connection or through the USB cable and the optional AC-to-USB adapter.
21"x21"x2.5" platform
250 x 0.05 lbs capacity
Mild steel construction
USB interface and USB powered
UPS WorldShip compatible
Accessories
Not using your Ultegra with a computer? Convert the USB cable into a power cable with this adapter

Easily read package weight anywhere within 8 feet of your Fairbanks shipping scale

Easily mount a remote display to any flat surface that will take two screws.