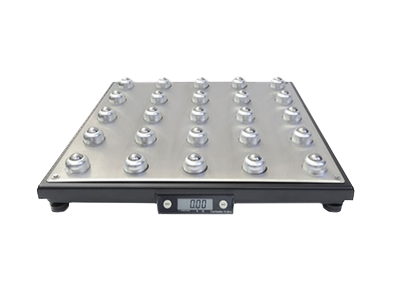 A dependable and accurate scale for package shipping or general industrial use. Our Ultegra MAX Roller Top scale boasts a 250 pound capacity, 21" x 21" weighing platform, and integral roller top for seamless in-line weighing. It is powered through the USB connection or through the USB cable and the optional USB-to-AC Adapter.
21"x21"x3.5" platform
250 x 0.05 lbs capacity
Mild steel construction
USB interface and USB powered
UPS WorldShip compatible
Accessories
Not using your Ultegra with a computer? Convert the USB cable into a power cable with this adapter

Easily read package weight anywhere within 8 feet of your Fairbanks shipping scale

Easily mount a remote display to any flat surface that will take two screws.