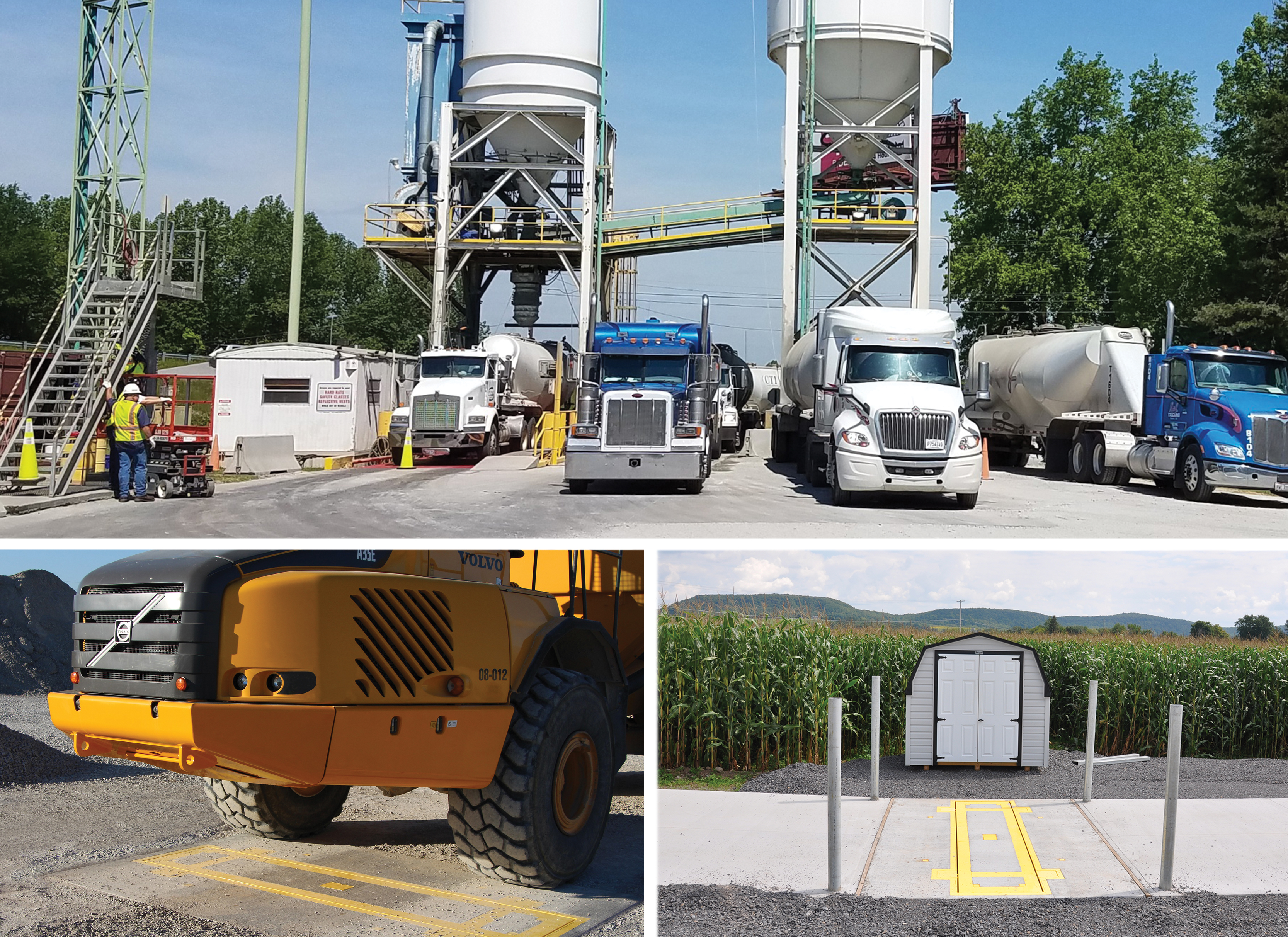 Heavy-Duty Innovation
Since 1830, Fairbanks has been a proud supplier of industrial vehicle scales and today carries the largest market offering of truck weighing equipment. Recently, the Fairbanks heavy capacity line became even bigger, and better, with the addition of two new products. Each offers a solution to an industry-specific need.
The Talon Low Profile full-length, steel deck truck scale is Fairbanks' weighing solution for low clearance truck filling applications (grain, asphalt, cement, concrete, etc.) in which minimal scale height is desired to easily install below overhead filling equipment, particularly applicable in scale replacement applications.
The dynamic AxleSurance slow speed in-motion vehicle weighing system allows agribusiness, dairy and aggregate operations to quickly and cost-effectively checkweigh legal and level loads prior to highway transport — eliminating overload fees and potential accidents due to uneven load. Farming operations also utilize AxleSurance to easily track grain bin inventory levels.