Service Agreement Programs
Fairbanks offers a menu of comprehensive calibration and maintenance options to provide the best coverage and value – from certified weight calibration to comprehensive preventative maintenance, emergency service repair, and overhaul work. Depending on your specific needs, Fairbanks will provide a tailored service agreement to ensure your scale system operates at the highest level of accuracy and dependability. National Account programs are also available from Fairbanks for customers with multiple locations to leverage the extensive Fairbanks nationwide network of Fairbanks Service Technicians and Customer Support Centers.
CONTACT-FREE CALIBRATION & REMOTE MONITORING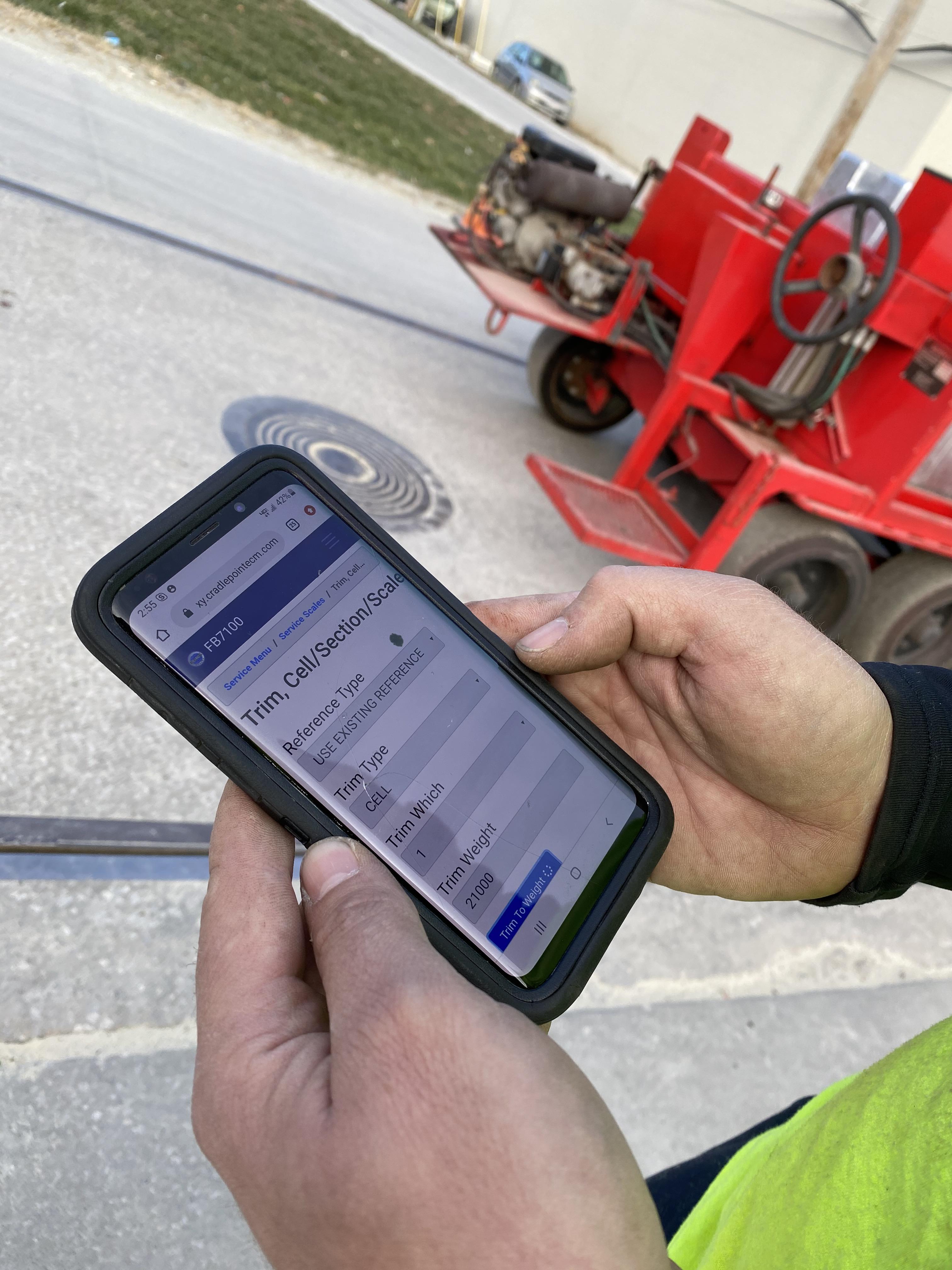 Through our secure Web App, a Fairbanks Technician can calibrate your truck scale without ever entering your scale house
Minimize disruption to your daily business operations, while limiting COWD- 19 exposure through vendor contact. Another unique service from Fairbanks. Contactless calibration and monitoring of your most important asset: YOUR TRUCK SCALE. Using our secure Web App we eliminate the need for face-to-face contact protecting your employees safety while still providing the best service.
How do we do it? In 5 Easy Steps:
Technician arrives on site and calls the scale operator via cell phone.
Scale operator pushes a button to place the instrument in Remote Calibration mode
Tech begins the calibration.
Tech calls the scale operator when the calibration is completed.
The operator pushes a button to return the scale to normal operations.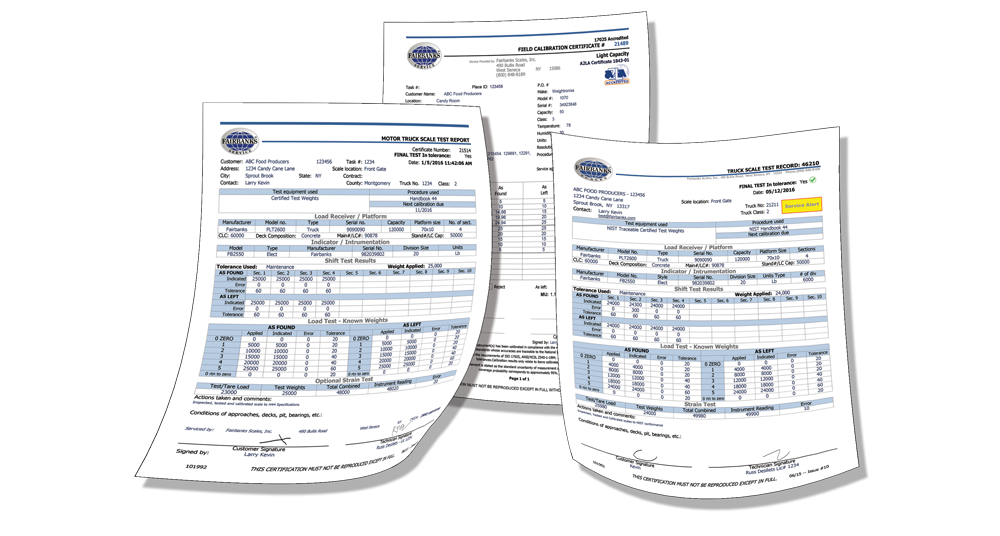 Electronic test reports are delivered via email and can be accessed anytime on a secure website.
The scale Test Report is sent via email to the customer after the calibration is completed. The Tech never has to enter your scale house!
READY TO GO CONTACT-FREE? CALL US AT: 1-800-332-1123
Or click her to request a Contact-Free Service today!
Calibration Agreements
Factory Direct Weight Test, HB-44 compliant test procedure with complete on-site inspection to identify any issues and prevent unexpected downtime or inaccurate readings. Calibration Agreement customers also receive priority response and discounts on future repairs, parts and construction services.
Calibration and Product Replacement Agreements
A unique industry offering only from Fairbanks, combining the service calibration and repair service features with automatic replacement coverage for the scale indicator and printer. Protect your investment with certified scale inspections and calibrations, and also maintain state of the art condition with replacement of the indicator and printer.
Guardian Service Protection Program
Protecting your investment, the Fairbank's Guardian Service Protection Program takes the unknown out of your weighing equipment maintenance costs. It's a full-service program that covers all your repairs at a fixed price, so you don't have to worry about unexpected maintenance expenses. You can rest assured that if a weighing emergency does arise, you'll be treated with prompt response and timely repair at no additional out-of-pocket expenses for any repair, parts, service, travel or other items covered in your Guardian Service Agreement.
Please contact us for details and information